Percayso Inform's new integration with Machine Learning Programs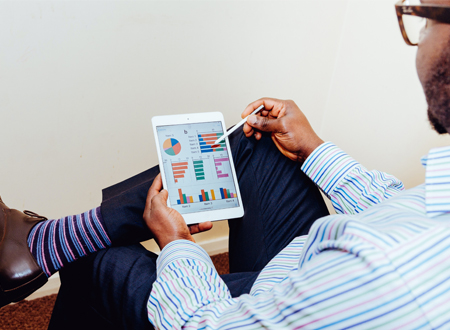 Insurance intelligence provider, Percayso Inform, today announces a new integration with Machine Learning Programs (MLP).
Part of the Open GI Group, MLP offers a range of artificial intelligence (AI) and machine learning services to the general insurance and financial markets, which can identify predictive behaviours and generate powerful insights from both complex and combined datasets.
MLP CTO, Tom Murphy, comments:
"This new partnership will see Percayso Inform give its clients access to MLP's growing range of services. This currently includes our flagship Propensity to Claim product, which utilises machine learning insights on risk selection to improve loss claims ratios, and Intelligent Pricing, an easy-to-use benchmarking tool for the private motor market."
MLP CEO, Damian Baxter, adds:
"As insurance businesses look to adapt to the digital data-driven age, the adoption of AI and machine learning has to form part of their strategic decision making. We offer solutions that deliver for insurers, MGAs and brokers and integrating with Percayso Inform will help us broaden our reach into the insurance industry. We're incredibly excited at the opportunities this partnership brings as we continue to grow our range of innovative machine learning and AI services."
Percayso Inform MD, Rich Tomlinson, continues:
"We are delighted to be able to integrate with MLP. Its team understand that insurance businesses can experience significant improvement in performance by leveraging the power of machine learning and AI. Combining their expertise with our next generation insurance intelligence can enable our clients to better price their risks and win better business. We're looking forward to working with their team to deliver powerful insights that can make a real difference to a business."
Notes to Editors
Percayso Inform's insurance intelligence goes beyond traditional data enrichment, providing unique, real-time solutions at all stages of the insurance lifecycle and delivering a significant pricing advantage for insurance businesses. Follow us on LinkedIn.
Machine Learning Programs (MLP Newco 1) are part of the Open GI Group as Open GI's data, AI, and machine learning experts. Whilst remaining independent and offering solutions to all platforms, Machine Learning Programs benefits from vast stores of anonymised historical data.
Open GI is a SaaS solutions provider that offers unique and widely used solutions within the insurance industry. As well as developing and selling the software to companies across the UK, we go beyond by providing support and aftercare that stretches into the years and decades. Our teams are experts in understanding our clients' needs, matching them with a bespoke or off-the-shelf solution, before implementing and servicing it.